Gender Differences in Clothing Worn in Current Popular Comic Books
Kyle Landon Jossy

MacEwan University
Abstract
This study looked at how males and females were portrayed, based on the amount of skin shown in the clothing worn.  A Content analysis was performed on a sample of 20 randomly selected popular comics from the last 3 years.  Both male and female characters were rated on how much skin they showed in three clothing categories; neck line, sleeve length, and lower body.  Results showed that in all 3 categories, women consistently wore more revealing clothing.  The findings demonstraetd that the comic book industry is comparable to other forms of media, in the sexualization of female characters, by having them wear more revealing clothing.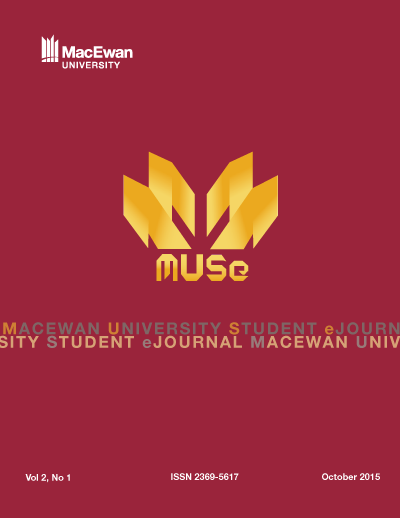 How to Cite
Jossy, K. L. (2015). Gender Differences in Clothing Worn in Current Popular Comic Books. MacEwan University Student EJournal, 2(1). https://doi.org/10.31542/j.muse.186
Section
Arts and Sciences - Social Sciences
By publishing works in MUSe, authors retain copyright under a CC BY-NC license, which allows others to share these works for non-commercial purposes as long as credit is given to the work's original author(s). The MUSe Editorial Board reserves the right to make copy-editing changes to works prior to publication to ensure they conform to the publication's style and quality standards. The Editorial Board also reserves the right to archive published submissions in MacEwan University's institutional repository, RO@M.