Letter to the Editor [The Importance of Lightheartedness]
Abstract
I would now like to comment briefly on "Proceedings from Lucid Dreaming Symposium" (Lucidity Letter, June 1986). . . . I come to an important statement by Bouchet, that for "those who see life as a movie, a drama or game, something to be played," the question "Am I dreaming or not?" is not a problem.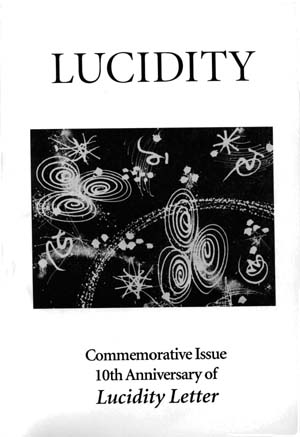 Downloads
Section
Letter to the Editor
License
Copyright is held by the Lucidity Association.