Conscious Mental Stillness in Dreams . . .
Abstract
This excerpt from a much longer account presents a dream that shows an especially clear progression from nonlucid dreaming to lucid dreaming to another state of consciousness. It is obvious from the language that the dreamer had not previously heard of "pure consciousness." Rather than a reorganization of memory, this dream is an unprecedented experience; its primary "message" to the dreamer, perhaps, is that spontaneous new experiences of other states are possible.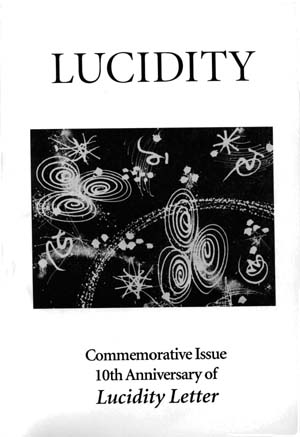 Downloads
Section
Part I: The Experience of Lucid Dreaming
License
Copyright is held by the Lucidity Association.