Awake in the Dark: Imageless Lucid Dreaming
Abstract
Most dream research, interpretation methodology and reports of dreaming phenomena presuppose that a dream consists of visual impressions. Even the term LUCIDITY evokes the vividness and clarity of dream imagery. Yet, imageless lucidity can and does occur at all levels of dreaming. As the dreamer drifts into dreaming through lucid hypnagogia, watching the imagery flicker and metamorphose, she or he may encounter a "blank" period just before the dream scene appears. In this state, there is no sensation but rather the general impression that the dream is "taking a breath" before forming a landscape in the dreamer's mind.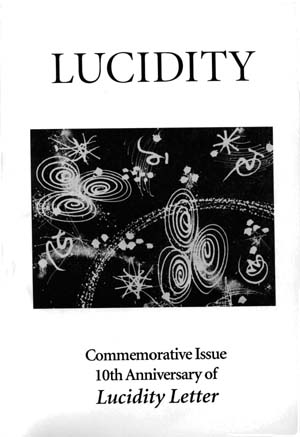 Downloads
Section
Part I: The Experience of Lucid Dreaming
License
Copyright is held by the Lucidity Association.