A Journal of Attempts to Induce and Work with Lucid Dreams: Can You Kill Yourself While Lucid?
Abstract
The following is a narrative of my attempts to create lucid dreams and my experiments with the lucid dream state. I cite the journal notes I kept during that time period. The technique I used to induce lucid dreams was to "find my hand" (à la the technique described in Carlos Castaneda's books). This entailed concentrating on my hand to remind myself that I was dreaming. If the image wavered or faded, I would avert my vision for a moment then concentrate on my hand again, to renew the focus.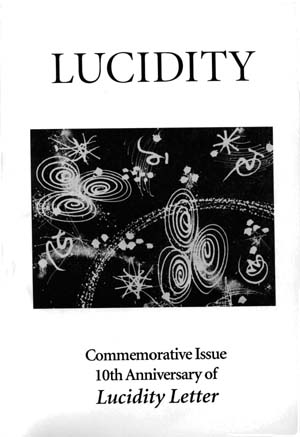 Downloads
Section
Part I: The Experience of Lucid Dreaming
License
Copyright is held by the Lucidity Association.