Psychological Content of "Consciousness" During Sleep in a TM Practitioner
Abstract
Gackenbach (1988) recently concluded a review of the research examining differences in content between lucid and nonlucid dreams. It covered two types of data, self evaluations of the content by the dreamer, as well as content evaluations by independent judges. Both approaches were largely descriptive of the manifest level of content, although the self-evaluations involve some part of the latent content through the subjects' need to describe their own experience.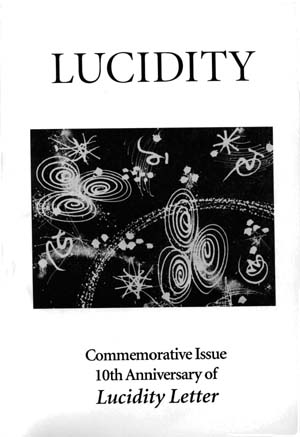 Downloads
Section
Part II: Lucidity and Related States
License
Copyright is held by the Lucidity Association.