Dream Light: Categories of Visual Experience During Lucid Dreaming
Abstract
I have put into sixteen categories visual experiences associated with my lucid dreaming. The basic difference between lucid dreaming and ordinary dreaming is that in lucid dreaming I know I am dreaming, and in ordinary dreaming I do not. Lucid dreaming often has the visual characteristics of ordinary dreaming. On the other hand, lucid dreaming may lead to some experiences of light similar to what is reported in mystical or supposed mystical accounts (Gillespie, 1986). Therefore, the categories actually apply to a continuum from ordinary dreaming through lucid dreaming to phenomena associated with mystical experience.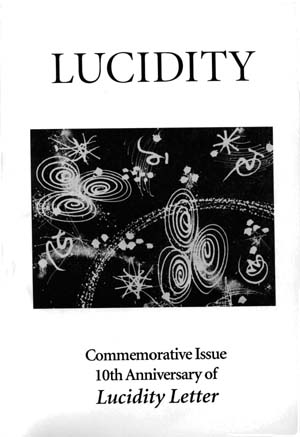 Downloads
Section
Part II: Lucidity and Related States
License
Copyright is held by the Lucidity Association.