The Creative Process: Paintings Inspired from the Lucid Dream
Abstract
Creative endeavors often arise from seemingly ordinary everyday experiences. In my own life, my art work received a considerable boost through an initial encounter with a lucid dream which I transformed into an occasion for self-expression. This type of self-expression, which I have explored more fully in the past few years, is highlighted in the following examples.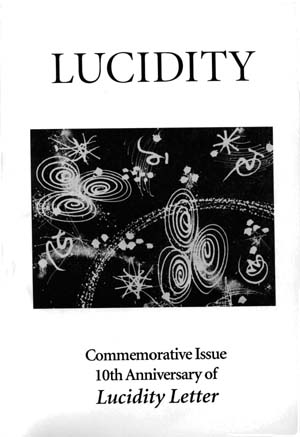 Downloads
Section
Part VI: Applications
License
Copyright is held by the Lucidity Association.