Letter from Jayne Gackenbach, Past Lucidity Letter Editor
Abstract
It is with great pleasure that I introduce this 10th year commemorative issue of Lucidity Letter. Although I did not edit it, I did edit it! This issue is made up solely of articles selected from the nine volumes for which I was Senior Editor. These were chosen by Stephen LaBerge, Harry Hunt and myself in conjunction with our new Senior Editor, Elinor Gebremedhin.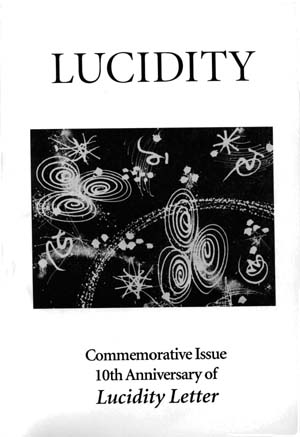 Downloads
Section
Letter from the Editor
License
Copyright is held by the Lucidity Association.