The Creative Process: Paintings Inspired from the Lucid Dream
Abstract
Creative endeavors often arise from seemingly ordinary everyday experiences. In may own life, my artwork received a considerable boost through an initial encounter with a lucid dream which I transformed into an occasion for self-expression. This type of self-expression, which I have explored more fully in the past few years, highlighted the following examples.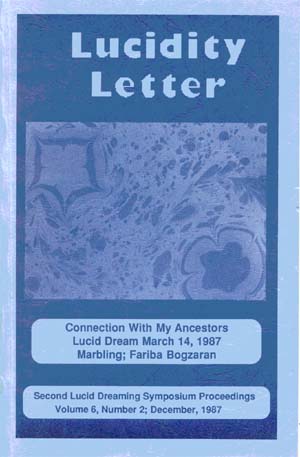 Downloads
Section
Proceedings from the 2nd Annual Lucid Dreaming Symposium
License
Copyright is held by the Lucidity Association.