Rainbow trout (Oncorhynchus mykiss) chemosensory detection ability for copper nanoparticles
Abstract
Metal nanoparticles (NP) have become increasingly prevalent in aquatic environments that receive effluents containing metal nanoparticles. Copper NPs are of specific interest for this study and have exhibited toxic effects for many different organisms. This study aims to identify if rainbow trout (Oncorhynchus mykiss) can detect copper NPs at first exposure to IC20 concentrations and what their response will be in a flow-through choice maze. A statistically significant avoidance response to copper NPs was observed. These findings indicate that rainbow trout can detect and avoid copper NPs at IC20 concentrations upon first exposure.
*Indicates presenter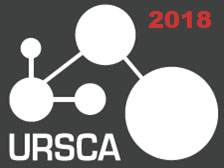 Section
Presentation Abstracts
License
Authors retain any and all existing copyright to works contributed to these proceedings.
By submitting work to the URSCA Proceedings, contributors grant non-exclusive rights to MacEwan University and MacEwan University Library to make items accessible online and take any necessary steps to preserve them.