The Effect of Pace on the Performance of the Closers in the Kentucky Derby
Abstract
The Kentucky Derby is the longest held sporting event in America, and is often referred to as "The Most Exciting Two Minutes in Sports." In horse racing, the closers or the horses that are coming from the back of the pack excite most viewers. This study attempts to establish the effect of early speed to the performance of closers in the Kentucky Derby based from Kentucky Derby races from 1933 to 2017. The study is designed such that effect of pace is isolated from other factors of the race and is analyzed through different linear models. The results of the study are also used to emphasize the greatness of the late Secretariat, who is considered as one of the greatest horse that ever lived.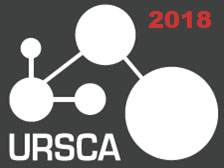 Section
Presentation Abstracts
License
Authors retain any and all existing copyright to works contributed to these proceedings.
By submitting work to the URSCA Proceedings, contributors grant non-exclusive rights to MacEwan University and MacEwan University Library to make items accessible online and take any necessary steps to preserve them.