The Effects of Concussion on the Executive Function of Female Varsity Athletes
Abstract
This study examines the effects of previous concussions on executive function (decision making) and memory abilities of female varsity athletes (n=31 age range 18-27). Participants were included if they have suffered at least one concussion within the past five years. Their performance was compared to that of 29 non-athlete female controls without a concussion. We used subjective and objective tests of executive function. Subjective tests included the Behavior Rating Inventory of Executive Function (BRIEF-A), and the Amsterdam Executive Function Inventory (AEFI). Objective measures included reconstructing Lego models, the Tower of Hanoi puzzle, Snap card game, and the Stroop test. Memory was assessed with the well-known Wechsler Short-Term Memory test. Executive function was worse in the concussed athletes but only in the subjective measures. Objective measures yielded no differences between the groups. Surprisingly, concussed athletes showed better memory ability than non-concussed controls. Research is underway to determine if this result is because varsity athletes possess better cognitive abilities. Previous research has found positive correlations between these cognitive abilities and exercise, participation in high level sport, and participation in team sport. Further research is also focusing on testing older (55+) athletes and non-athletes to determine if concussion in youth affect cognition but only in later stages.
*Indicates presenter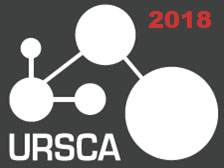 Section
Presentation Abstracts
License
Authors retain any and all existing copyright to works contributed to these proceedings.
By submitting work to the URSCA Proceedings, contributors grant non-exclusive rights to MacEwan University and MacEwan University Library to make items accessible online and take any necessary steps to preserve them.