Perception of Recreational Opportunities on a Campus to Increase Wellness
Abstract
Universities strive to enhance the student experience and promote student success. A major contributor to student success is the development of wellness, defined as the state of being in good health, especially as an actively pursued goal. Positive subjective wellness is achieved when individuals actively engage leisure activities to increase wellness. In conjunction with the Lethbridge Campus Ecology Project, the purpose of the study was to investigate undergraduate students' use of campus green space to increase wellness and manage perceived stress. To enhance wellness in practice, it  is essential to determine not only what the students want, but also what types of outdoor leisure additions they would use. A survey was generated to explore students' perception of leisure opportunities on campus and investigate what type of outdoor recreation students would use to enhance their wellness. Information gathered from responses will provide insight on what implementations would be utilized to increase greater wellness and reduce stress in students. It is hypothesized that outdoor leisure opportunities will be associated with an increase in subjective student wellness. Additionally, it is expected that females and males will differ significantly in their choices for wellness enhancement strategies.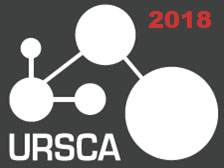 License
Authors retain any and all existing copyright to works contributed to these proceedings.
By submitting work to the URSCA Proceedings, contributors grant non-exclusive rights to MacEwan University and MacEwan University Library to make items accessible online and take any necessary steps to preserve them.