An aerial inventory of rock glaciers in the Southern Alberta Rocky Mountains
Abstract
Rock glaciers are large lobes of rocky debris commonly found within alpine permafrost in the Alberta Rocky Mountains. Alpine permafrost is of significant scientific interest as it encompasses a large area and exhibits unique responses to climate change. Rock glacier falls from these increasingly unstable mountain slopes can represent significant geohazards, which makes mapping the spatial distribution of these features and classifying their morphology important. They can also be used to identify and understand past climatic change in these alpine regions, with relict (fossilized) rock glaciers indicating a past climate formerly able to create and support these features. Although a common feature within the Alberta Rocky Mountains, information on rock glacier characteristics and distribution within this region is rather limited. The inventory is based on the aerial classification of rock glaciers using high- resolution satellite imagery available through Google Earth and in ArcMap, a geospatial processing program. Geospatial mapping and remote sensing techniques were used for the quantitative and spatial analysis of these features to create an inventory that classifies, quantifies, and characterizes the rock glaciers within this region. Classification of talus-derived and glacier-derived rock glaciers was done using morphological characteristics as the elemental method for identification. Digital Elevation Models (DEM) and optical satellite imagery were used to quantify various attributes such as shape, state, slope, aspect, and elevation. A digital database with the findings from this research will be made publically available for future research through the Alberta Geological Survey.
*Indicates presenter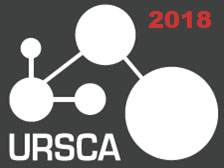 License
Authors retain any and all existing copyright to works contributed to these proceedings.
By submitting work to the URSCA Proceedings, contributors grant non-exclusive rights to MacEwan University and MacEwan University Library to make items accessible online and take any necessary steps to preserve them.