Episodic Hyponatremia is Associated with Increased Mortality in Hemodialysis Patients
Abstract
Introduction: Hyponatremia is common in many patient populations and has been linked to increased mortality. Hyponatremia in hemodialysis (HD) patients is also common, yet, only cross-sectional analyses are available. The hypothesis of the current study was that not only persistent, but also episodic hyponatremia in HD patients is associated with increased mortality.
Methods: The prevalence of persistent and episodic (short duration (<3 months), high frequency (>=8 episodes) and long duration (>3 months), low (1-3 episodes) and medium (4-7 episodes) frequency) patterns of hyponatremia (plasma Na < 135 mmol/L) was investigated in 2473 patients on in-center HD, using plasma Na levels determined monthly over a median of 4.6 years. Both persistent and episodic hyponatremia are linked to mortality.
Results: Normal sodium over the entire observations period was observed in 34% of patients, episodic short duration, high frequency in 9% of patients and long duration, low and medium frequency in 8% of patients. Both persistent hyponatremia and long duration, low/medium frequency were associated with decrease survival compared to patients without hyponatremia.
Conclusion: Our results suggest that episodic hyponatremia may be just as an important predictor of mortality as stable hyponatremia.  This result further implies that a cross sectional analysis of hyponatremic patients undergoing hemodialysis may underestimate the risk associated with hyponatremia due to the potential for its episodic nature.
*Indicates faculty mentor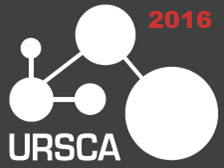 Downloads
Section
Presentation Abstracts
License
Authors retain any and all existing copyright to works contributed to these proceedings.
By submitting work to the URSCA Proceedings, contributors grant non-exclusive rights to MacEwan University and MacEwan University Library to make items accessible online and take any necessary steps to preserve them.