Collision​ Analysis of Driving Scenarios
Abstract
The National Collision Database (NCDB) provided by Transport Canada contains information about individuals that have been in traffic accidents. A thorough analysis of this data was performed in order to isolate and identify possible dangerous traffic scenarios that could result in injuries or even death. The purpose of our study was to identify any occurring patterns of injuries or fatalities, and identify any possible preventative safety measures which could ultimately help in reducing these occurrences to a minimum. It also gives the chance to demonstrate the potential of data driven decision making which can result in valuable knowledge for any potential user. Among all the research that was done, one test in particular stands out, with which fatality rates involving streetcars driven by much older drivers being significantly higher than the norm. The results of the research suggests that improvements in road design, and traffic controls could lessen these verities of several scenarios of collisions. Also insurance rates adjustments for risky drivers found in our study could be a potential resolution for passenger and pedestrian safety.
* Indicates faculty mentor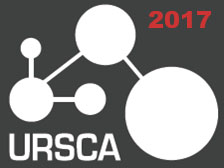 Section
Presentation Abstracts
License
Authors retain any and all existing copyright to works contributed to these proceedings.
By submitting work to the URSCA Proceedings, contributors grant non-exclusive rights to MacEwan University and MacEwan University Library to make items accessible online and take any necessary steps to preserve them.