The Effect of Vitamins D and A on Calcium-Binding Protein Expression in the Chick Cerebellum
Abstract
Calcium-binding protein 28, or Calbindin, is a protein found within all Purkinje cells of the cerebellum and is important in the regulation of intracellular calcium levels. In the chick cerebellum, Calbindin first appears within Purkinje cells during embryonic development by embryonic day 10 and globally by day 12. Expression of Purkinje cell Calbindin is maintained throughout adulthood and is necessary for signal transmission and motor coordination. Previous studies have indicated that the addition of vitamin D and vitamin A may affect the level of Calbindin expression in neurons. The purpose of this experiment was to determine what effects, if any, vitamin D and vitamin A have on cerebellar Calbindin expression during embryonic chick development. Immunohistochemistry was used to visualize levels of Calbindin expression 48 hours after the addition of either vitamin D or vitamin A in ovo at various embryonic time points.
* Indicates faculty mentor.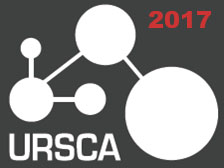 Section
Poster Abstracts - Biological Science
License
Authors retain any and all existing copyright to works contributed to these proceedings.
By submitting work to the URSCA Proceedings, contributors grant non-exclusive rights to MacEwan University and MacEwan University Library to make items accessible online and take any necessary steps to preserve them.