Opportunities and Challenges of Allocation of Alternative Energy Resources in Japan
Keywords:
Conservation, Sustainability, Energy Policy, Energy Resources, Japan,
Abstract
In the case of Japan, which lacks any significant fossil fuel reserves (Gasparatos & Gadda, 2009, pp. 4038-4048) some alternative forms of energy production have been implemented. Japan has implemented alternative energy options such as nuclear power, photovoltaic power, hydroelectric power, and other various energy alternatives and renewable resources. These alternatives have the potential to lessen climate change. Japan is becoming an example of the economic and environmental outcomes associated with alternative energy sources. Following the Fukushima disaster, the Japanese government addressed the possibility of removing nuclear power from the energy mix entirely by 2040 (Hong et al., 2013, pp. 418-424). In May of 2012, a governmental advisory board announced its plans to replace nuclear power with a combination of renewable sources and imported fossil fuels by 2030 (Hong et al., pp. 2013, 418-424).  Japan intends to supply ten percent of the country's primary energy using renewable resources by 2020, under the Strategic Energy Plan of Japan (Japan Energy Report, 2013, pp. 1-31). As reported by the Japan Forum on International Relations in 2006, increased energy demands in Asia, accompanied with pressure to reduce carbon emissions, has created uncertainty surrounding Japan's energy security since it has a large reliance on imported fossil fuels (Nasu & Faunce, 2013, pp. 68-74). The major goals of energy policy in Japan are energy security, economic development and environmental sustainability. To reach these goals, feed-in tariffs were approved by the Japanese government in the summer of 2012, in order to incentivize the use of renewable resources, especially photovoltaic power, and accelerate investment in renewable energy technologies (Frishberg, 2013, pp. 5-6). Since implementing these tariffs, Japan's supply of solar generated power has grown by forty percent (Frishberg, 2013, pp. 5-6). There are many criteria that need to be met for efficient and useable sustainable energy technologies, such as accessibility to remote locales, user friendliness, adaptability to local conditions, efficiency and reliability (Balachandra et al., 2010, pp. 1842-1851). This criterion can be difficult to attain for large, growing populations.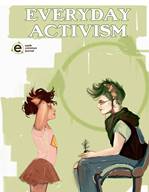 Downloads
How to Cite
Snyder, K. (2014). Opportunities and Challenges of Allocation of Alternative Energy Resources in Japan. Earth Common Journal, 4(1). https://doi.org/10.31542/j.ecj.163