Understanding Organics at the Grassroots Level: An analysis of Ecuadorian and Canadian perceptions
Abstract
There is a growing public concern over the genetic alteration and use of chemicals in conventionally produced agriculture. The perceived risk of such agricultural production has prompted the rising popularity of organic alternatives in both developed and developing nations. These products are defined by their reliance on traditional means that do not require the use of harmful chemicals or pesticides in their production. The organic movement in South America has been defined not only by perceived risks, but also by a desire to preserve traditional ways of life. This is accomplished through grants and funding to indigenous farmers in these regions, allowing them to continue their practice. By interviewing a number of individuals in Ecuador and Canada involved in three levels of the organic process (consumers, distributors, and producers) this study determined common cultural and intercultural conceptions of organic practices. These findings were then related to a number of recommendations for three distinct systems (small-scale farming, free trade, and certification) that are currently relevant to the organic movement.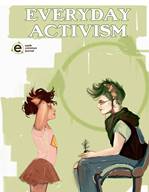 Downloads
How to Cite
Understanding Organics at the Grassroots Level: An analysis of Ecuadorian and Canadian perceptions. (2014).
Earth Common Journal
,
4
(1).
https://doi.org/10.31542/j.ecj.233