OMEGA: Playing for Change
Keywords:
communication, conservation, sustainability, global warming, climate change
Abstract
Despite all the information we have regarding climate change and the potential perils of continuing on our path of consumption, people are slow to make the necessary changes. Our tendency to live habitually and the dampening effect continuous negative messaging has on people's motivation are affecting society's environmental practices. But one Edmonton based company is working to improve the way we interact with sustainability by making daily "green actions" fun and competitive.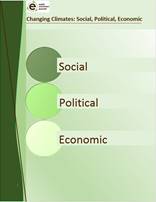 Downloads
How to Cite
Foss, A. R. (2016). OMEGA: Playing for Change. Earth Common Journal, 6(1), 77–83. https://doi.org/10.31542/j.ecj.886