A Discussion Between Charles Tart and Lucidity Letter Editor, Jayne Gackenbach, Examining Similarities Between Dream Lucidity, Witnessing and Self-Remembering
Abstract
Gackenbach: "In a recent review of your book Waking Up, John Wren-Lewis said it was very relevant to those interested in lucid dreaming." Tart: "I was very honored that he would say that it is must reading for people who are into lucid dreams since lucid dreaming is mentioned only once in the book. You see, lucid waking is the topic of greatest interest to me nowadays."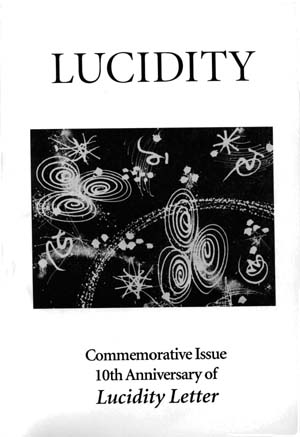 Downloads
Section
Part II: Lucidity and Related States
License
Copyright is held by the Lucidity Association.