Part IV: Theoretical Approaches
Abstract
Recently, the major psychological and psychophysiological frameworks for understanding lucid dreaming were reviewed (Gackenbach, 1991). In that review it was noted that several of the psychological approaches take an information processing view of lucid dreaming. Such perspectives range from conceptualizing lucidity in sleep as a cognitive tool through more fully developed approaches which include a model of "self." This view of lucidity in sleep as one form of intensified dreaming along a self-reflectiveness dimension is an aspect of most frameworks. Lucid dreaming is also thought of as a bridge to post–formal operation functioning within dreaming sleep and thus related to the meditative traditions.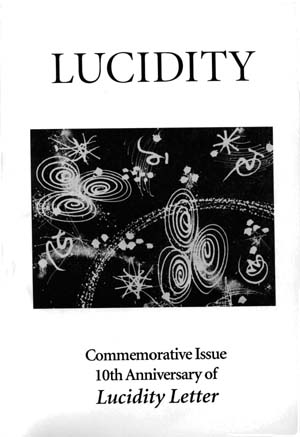 Downloads
Section
Part IV: Theoretical Approaches
License
Copyright is held by the Lucidity Association.