Stairwells of Allard Hall
Abstract
In the image, a tone of solitude emanating an emotion of loneliness from social isolation is reflected. Solitude can be described as miserable and dark. This atmosphere is created by the monochromatic colour scheme present throughout the photo. The image includes a singular object highlighted as the subject to intensifying the mood of isolation. The shot with many angular directions created by the composition is intended to make sense of how individuals feel during the pandemic; There are so many vastly different paths to follow, but we are all alone in what we choose to follow.
The Images depict a large area with only a small subject as its focus. This represents how individuals feel in today's world, alone in a place that should be full of people. The directional flow found throughout the image gives depth to the idea that humanity is lost in its modern world. After following a regular path known to all for so long, we have become lost. This sudden change in direction has led man to grasp that we cannot live by ourselves and solely with ourselves. The harsh light in the photo creates a stark contrast between different parts of the image, like a lonely music student wandering the stairwells of Allard Hall, all alone.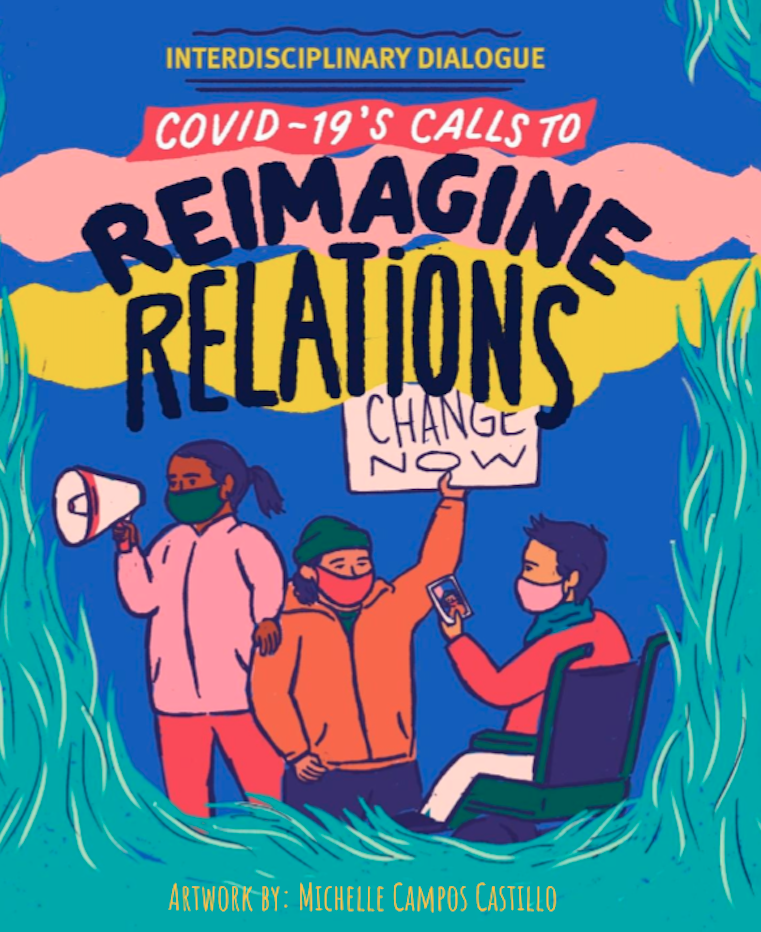 Downloads
License
Authors retain any and all existing copyright to works contributed to these proceedings.
By submitting work to the Interdisciplinary Dialogue proceedings, contributors grant non-exclusive rights to MacEwan University and MacEwan University Library to make items accessible online and take any necessary steps to preserve them. This includes posting these works in MacEwan's institutional repository (http://roam.macewan.ca) to ensure digital preservation.
If you are planning to submit your work to any other publication, please do not also contribute it to the Interdisciplinary Dialogue proceedings without first consulting with a librarian as publishers sometimes require right of first publication.