The Effect of Increasing Student Involvement with Career Development Services: The Integration of Faculty Members & Fostering Student/Faculty Relationships
Abstract
The primary goal of this research is to recognize and disseminate the possible components of what makes students more involved with career development services on campus. We examined 25 scholarly articles as part of our initial research to identify possible relationships, which lead us to one major question to answer: "how can we increase the student usage of the MacEwan University Career Development and Experiential learning office by integrating faculty members of various departments?" Some of the largest problems that we found when speaking with the Career Development services and professors is that both students and faculty are either unaware of what they are, and what services they provide.
Our qualitative research with faculty members has indicated that they do not know of the availability of career development services on campus, and they do not communicate with the office very frequently. This research allowed us to formulate a well-rounded quantitative survey to be administered to other faculty members that reflects on possible solutions to create more student involvement, and by extension – more student success. Our sample data included 28 responses of our possible 361 survey questionnaires sent. We did not have the greatest response rate; therefore, our findings are not fully generalizable. However, the responses that we did receive are very important and informative to the career development services of MacEwan University, which helps aid in conclusions and recommendations for student involvement.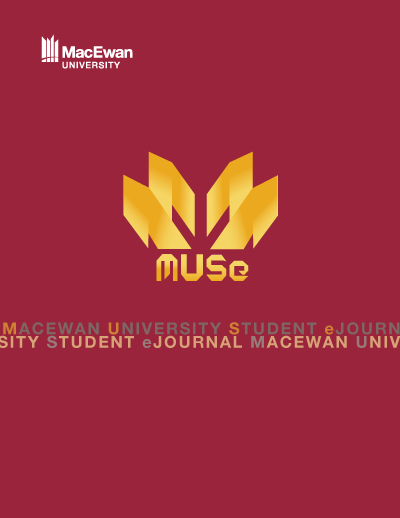 Downloads
How to Cite
Wurban, L. E., Amundson, W. ., Ho Si, A., Bosgoed, M. ., & Makardajh, A. . (2020). The Effect of Increasing Student Involvement with Career Development Services: The Integration of Faculty Members & Fostering Student/Faculty Relationships. MacEwan University Student EJournal, 4(1). https://doi.org/10.31542/muse.v4i1.1259
License
By publishing works in MUSe, authors and creators retain copyright under a Creative Commons Attribution NonCommercial (CC BY-NC) license, which allows others to share these works for non-commercial purposes as long as credit is given. The MUSe Editorial Board reserves the right to make copy-editing changes to works prior to publication to ensure they conform to the publication's style and quality standards. The Editorial Board also reserves the right to archive published submissions in MacEwan University's institutional repository, RO@M.