Lifestyles of the Rhiz and Not-So Famous
A Poetic Introduction to the Rhizosphere
Abstract
The rhizosphere is a dynamic place where plant roots interact with soil, along with all of the living things that occupy this very small, yet very important space. Plants are often viewed as the foundation sustaining all living things on terrestrial Earth. But what about the components that sustain and impact our beloved chlorophyll companions? What helps them thrive? Where do the nutrients come from? What may potentially harm them? This collection of poems will help shine light onto the essential role that the microbial community plays on plant life and ecosystems at a global level.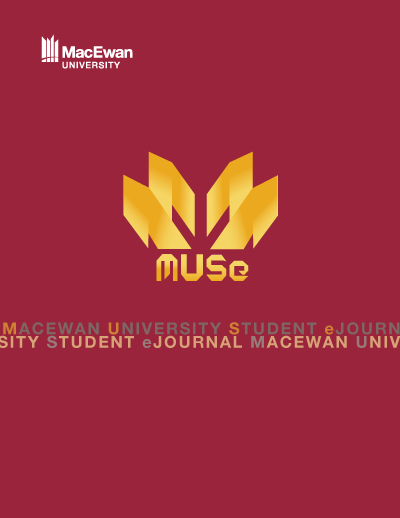 Downloads
How to Cite
Rayner, L. (2020). Lifestyles of the Rhiz and Not-So Famous : A Poetic Introduction to the Rhizosphere. MacEwan University Student EJournal, 4(1). https://doi.org/10.31542/muse.v4i1.1867
Section
Arts and Sciences - Science
License
By publishing works in MUSe, authors and creators retain copyright under a Creative Commons Attribution NonCommercial (CC BY-NC) license, which allows others to share these works for non-commercial purposes as long as credit is given. The MUSe Editorial Board reserves the right to make copy-editing changes to works prior to publication to ensure they conform to the publication's style and quality standards. The Editorial Board also reserves the right to archive published submissions in MacEwan University's institutional repository, RO@M.