Reactions to the Coronavirus: A Content Analysis Examining the Extent to Which Media Shapes Public Reactions in Response to COVID-19
Tyler Kachulak

Grant MacEwan
Abstract
This qualitative study explored the extent to which mass media exposure shapes public reactions in response to the COVID-19 pandemic. A purposive sampling procedure was used to employ a content analysis on a sample of 100 of the most recent comments that included reactions towards COVID-19 from a CBC news article. An open-coding procedure was utilized to examine any themes or categories present in the comments, and the frequency of occurrence of any themes or categories were recorded. Results showed that eight categories of reactions were present: Fear, Warnings, Frivolous, Anger, Hope, Inevitable, Science, and Environment. Further sub-categories were identified within the overarching themes of fear, warnings, frivolous, and anger. This study demonstrated that fear is the most prevalent reaction towards COVID-19, keeping in line with existing research that media exposure and its use of fear-mongering tactics play a central role in shaping public reactions in response to pandemics.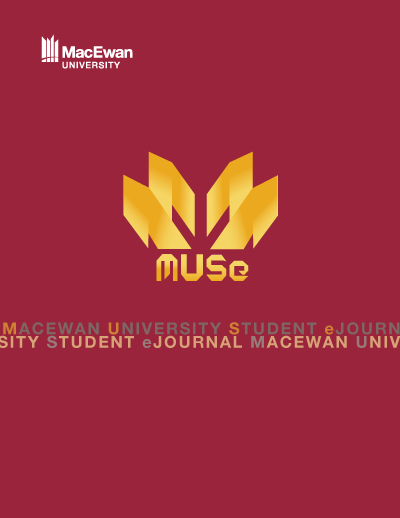 How to Cite
Kachulak, T. (2020). Reactions to the Coronavirus: A Content Analysis Examining the Extent to Which Media Shapes Public Reactions in Response to COVID-19. MacEwan University Student EJournal, 4(1). https://doi.org/10.31542/muse.v4i1.1878
Section
Arts and Sciences - Social Sciences
Copyright (c) 2020 Tyler Kachulak
This work is licensed under a Creative Commons Attribution-NonCommercial 4.0 International License.
By publishing works in MUSe, authors retain copyright under a CC BY-NC license, which allows others to share these works for non-commercial purposes as long as credit is given to the work's original author(s). The MUSe Editorial Board reserves the right to make copy-editing changes to works prior to publication to ensure they conform to the publication's style and quality standards. The Editorial Board also reserves the right to archive published submissions in MacEwan University's institutional repository, RO@M.