Understanding the Freemasons: A Qualitative Analysis
Abstract
This paper quantitatively examines the Freemasons, an ancient group known for the secrecy surrounding the group. Through the use of interviews with a member of the Freemasons and a content analysis performed on a documentary regarding the conspiracies associated with the group this study attempts to determine what information is available to non-members about the group and how accurate that information is. The themes and patterns found in the interviews and the documentary were compared in order to determine the accuracy of the information available to non-members, on the assumption that the responses from the participant are truthful and can therefore be used as a guide to analyze the information presented in the documentary.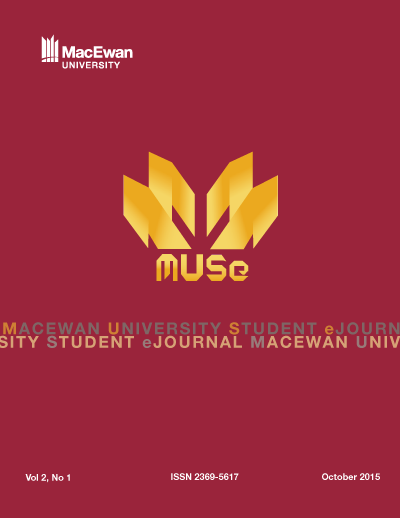 Downloads
How to Cite
Kennedy, C. (2015). Understanding the Freemasons: A Qualitative Analysis. MacEwan University Student EJournal, 2(1). https://doi.org/10.31542/j.muse.193
Section
Arts and Sciences - Social Sciences
License
By publishing works in MUSe, authors and creators retain copyright under a Creative Commons Attribution NonCommercial (CC BY-NC) license, which allows others to share these works for non-commercial purposes as long as credit is given. The MUSe Editorial Board reserves the right to make copy-editing changes to works prior to publication to ensure they conform to the publication's style and quality standards. The Editorial Board also reserves the right to archive published submissions in MacEwan University's institutional repository, RO@M.