9-(2-Phosphonyl-methoxyethyl)-adenine promotes erythrocytic differentiation and disrupts cell replication in chronic myelogenous leukemia K562 cells
Abstract
Disruption during cellular differentiation can cause hematopoietic stem cells to proliferate uncontrollably, resulting in the development of cancer. Differentiation therapies are being investigated as a type of cancer treatment which involve inducing agents that promote the differentiation of cancer cells into those with similar properties to normal blood cells. These cells can then undergo apoptosis at an accelerated and controlled rate compared to cancer cells, making this a potential therapeutic technique. In this study, the ability of human chronic myelogenous leukemia K562 cells to undergo cellular differentiation in response to the inducing agent 9-(2-Phosphonyl-methoxy ethyl)-adenine (PMEA) is investigated. PMEA has previously been shown to disrupt cell replication, and promote erythrocytic differentiation in K562 cells. In order to further test the effectiveness of this inducer, cell proliferation was measured with a cell growth curve, hemoglobin presence was measured with benzidine staining, and gamma-globin expression (a protein subunit of fetal hemoglobin) was measured in both induced and uninduced K562 cell cultures via RT-qPCR and western blotting. The results indicate that PMEA slows cell replication, and promotes hemoglobin (and subsequently gamma-globin) expression in treated cells. In summary, the findings support the conclusion that PMEA is able to promote erythrocytic differentiation in K562 cells, and provides information that supports differentiation therapies as a method for cancer treatment.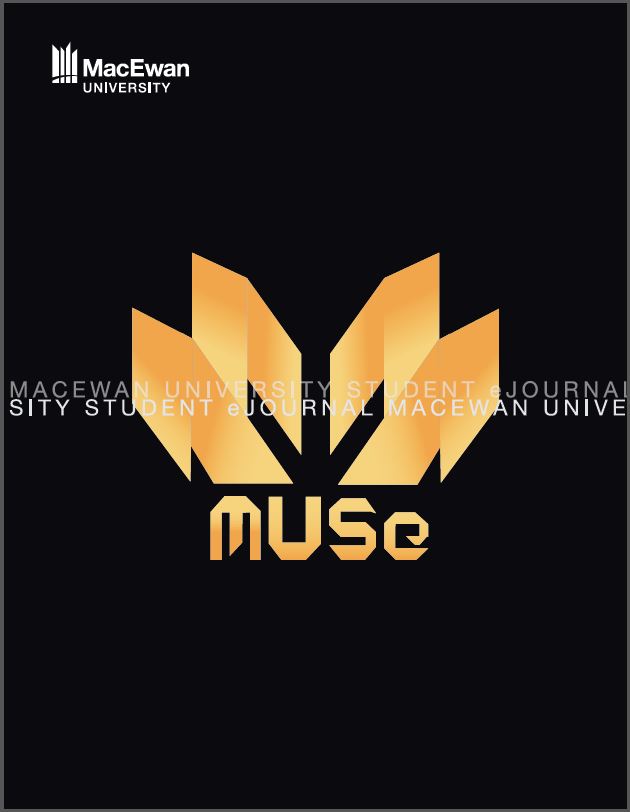 Downloads
How to Cite
Wiseman, B. (2021). 9-(2-Phosphonyl-methoxyethyl)-adenine promotes erythrocytic differentiation and disrupts cell replication in chronic myelogenous leukemia K562 cells. MacEwan University Student EJournal, 5(1). https://doi.org/10.31542/muse.v5i1.2000
Section
Arts and Sciences - Science
License
By publishing works in MUSe, authors and creators retain copyright under a Creative Commons Attribution NonCommercial (CC BY-NC) license, which allows others to share these works for non-commercial purposes as long as credit is given. The MUSe Editorial Board reserves the right to make copy-editing changes to works prior to publication to ensure they conform to the publication's style and quality standards. The Editorial Board also reserves the right to archive published submissions in MacEwan University's institutional repository, RO@M.