I'm Just a Rhetorical Dirtbag, Baby
Abstract
            Rhetoric has acquired a bad reputation in the modern age. Many hear the word in contemporary news and discourse and ideologically wince. It has gone from a neutral term to one that connotes deception and ill-intent. Rhetoric has also unfairly become synonymous with the Right-wing. In the following piece, I will argue that not only must rhetoric be stripped of its pejorative connotations, but that the spice and flair the Right unapologetically utilize must be wielded by the Left, with ethical moderations, of course. This piece will show how, by abandoning the pointless and outdated notions of impartiality and decorum, the Left can be more effective communicators and finally be on a level playing field with the Right.
            This paper was written as part of a course on Modern and Classical Rhetoric.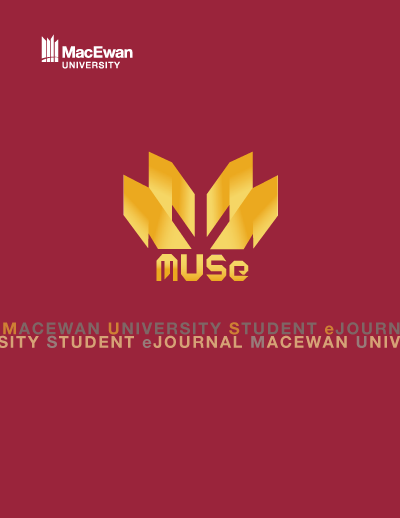 Downloads
How to Cite
Hutchinson, H. (2022). I'm Just a Rhetorical Dirtbag, Baby. MacEwan University Student EJournal, 6(1). https://doi.org/10.31542/muse.v6i1.2255
Section
Fine Arts and Communications
License
Copyright (c) 2022 Heather Hutchinson
This work is licensed under a Creative Commons Attribution-NonCommercial 4.0 International License.
By publishing works in MUSe, authors and creators retain copyright under a Creative Commons Attribution NonCommercial (CC BY-NC) license, which allows others to share these works for non-commercial purposes as long as credit is given. The MUSe Editorial Board reserves the right to make copy-editing changes to works prior to publication to ensure they conform to the publication's style and quality standards. The Editorial Board also reserves the right to archive published submissions in MacEwan University's institutional repository, RO@M.