Spelling Errors and Social Media Outrage
On the Conservative Party of Canada's Error-Ridden Pamphlet
Abstract
After Elections Canada announced the 2021 Canadian Federal Election in August of the same year, the political parties implemented their campaign strategies. Amongst social media and doorknocking campaigns, one document released by the Conservative Party of Canada attracted attention online due to excessive spelling errors. To better understand whether this mailer was an error or intentional, this paper explores the CPC's larger social media campaign and the strategic patterns used historically by their marketing company to provide more context to why something as simple as spelling errors can be a piece of effective campaigning. By understanding the firehose of outrage-inducing content implemented by the CPC in the 2021 election, this paper concludes that the spelling errors were part of an intentional plan to build outrage and stoke further divide between Canada's increasingly polarized political parties.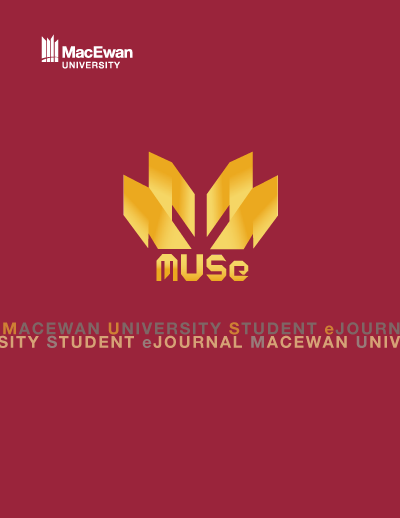 Downloads
How to Cite
Sweet, T. A. (2022). Spelling Errors and Social Media Outrage: On the Conservative Party of Canada's Error-Ridden Pamphlet. MacEwan University Student EJournal, 6(1). https://doi.org/10.31542/muse.v6i1.2257
Section
Fine Arts and Communications
License
Copyright (c) 2022 T. Andi Sweet
This work is licensed under a Creative Commons Attribution-NonCommercial 4.0 International License.
By publishing works in MUSe, authors and creators retain copyright under a Creative Commons Attribution NonCommercial (CC BY-NC) license, which allows others to share these works for non-commercial purposes as long as credit is given. The MUSe Editorial Board reserves the right to make copy-editing changes to works prior to publication to ensure they conform to the publication's style and quality standards. The Editorial Board also reserves the right to archive published submissions in MacEwan University's institutional repository, RO@M.