Brittle Stars: A story of success in biodiversity.
Abstract
The brittle star is found in a wide range of habitats all over the world. The regenerative and adaptive capabilities have allowed them to diversify. Huge photo evidence has determined several species to be invasive as they dispurse into new habitats.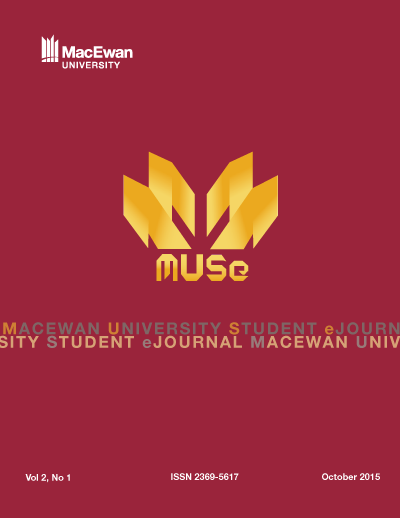 Downloads
How to Cite
Beatty, A. (2015). Brittle Stars: A story of success in biodiversity. MacEwan University Student EJournal, 2(1). https://doi.org/10.31542/j.muse.237
Section
Arts and Sciences - Science
License
By publishing works in MUSe, authors and creators retain copyright under a Creative Commons Attribution NonCommercial (CC BY-NC) license, which allows others to share these works for non-commercial purposes as long as credit is given. The MUSe Editorial Board reserves the right to make copy-editing changes to works prior to publication to ensure they conform to the publication's style and quality standards. The Editorial Board also reserves the right to archive published submissions in MacEwan University's institutional repository, RO@M.