Hashtag Politics: A Twitter Sentiment Analysis of the 2015 Canadian Federal Election
Abstract
We developed a split plot design model for analysis of sentiment toward federal political parties on the social media platform Twitter in the weeks prior to the 2015 Canadian Federal Election. Data was collected from Twitter's Application Programming Interface (API) via statistical program R. We scored the sentiment of each Twitter message referring to the parties and tested using ANOVA. Our results suggested that the Liberal Party and New Democratic Party had more positive sentiment than the Conservative Party. Actual seat wins coincide with our results for the Liberal Party (which won 148 new seats) and the Conservative Party (which lost 60 seats), but positive sentiment for the New Democratic Party did not correspond to seat wins.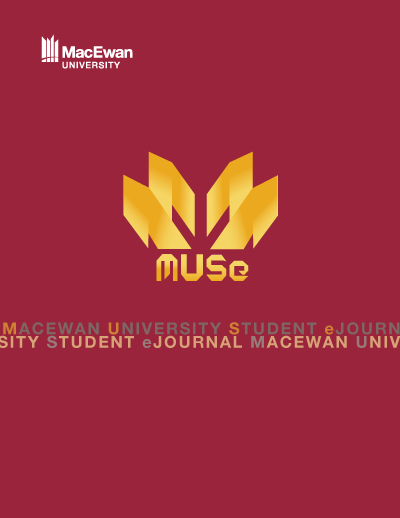 Downloads
How to Cite
Mullins, A., & Epp, A. (2020). Hashtag Politics: A Twitter Sentiment Analysis of the 2015 Canadian Federal Election. MacEwan University Student EJournal, 4(1). https://doi.org/10.31542/muse.v4i1.877
Section
Arts and Sciences - Science
License
By publishing works in MUSe, authors and creators retain copyright under a Creative Commons Attribution NonCommercial (CC BY-NC) license, which allows others to share these works for non-commercial purposes as long as credit is given. The MUSe Editorial Board reserves the right to make copy-editing changes to works prior to publication to ensure they conform to the publication's style and quality standards. The Editorial Board also reserves the right to archive published submissions in MacEwan University's institutional repository, RO@M.