Vol. 3 No. 1 (2019): Interdisciplinary Dialogue Student Work 2019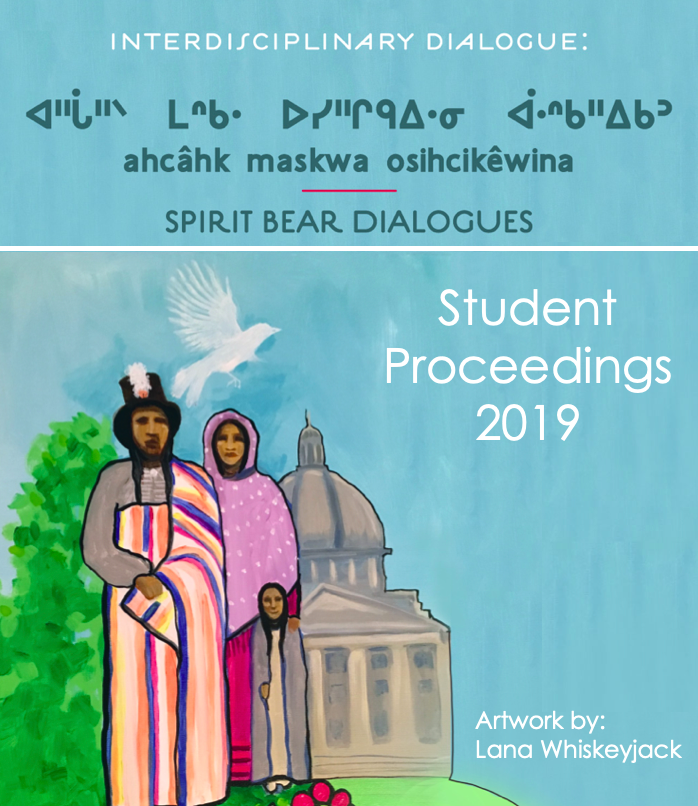 The Spirit Bear Dialogues ᐊᐦᒑᐦᐠ ᒪᐢᑲᐧ ᐅᓯᐦᒋᑫᐃᐧᓂ ᐋᐧᐢᑲᐦᐃᑲᐣ, the name of the 2019 Interdisciplinary Dialogue Project, was an interdisciplinary partnership between MacEwan University and University nuhelot'įne thaiyots'į nistameyimâkanak Blue Quills, under the guidance of kihêw waciston, exploring the topic of Indigenous research. 
Throughout the Winter 2019 semester, students from across the University participated in educational forums and online discussions relating to the impact of harmful colonial research practices, past and present, Indigenous research methodologies, and the importance of building respectful, reciprocal relationships with Indigenous communities. Interdisciplinary Dialogue students shared their work as part of MacEwan University Student Research Day on April 23, 2019.