Dr. Manhattan's Voice
Jim Zittlaw

MacEwan University
Abstract
In this paper, the author analyzes the style of Dr. Manhattan's narrating voice in the "Watchmaker" chapter of Alan Moore's and Dave Gibbons's Watchmen. The use of verbs, phrases, sentence structure, and formatting is examined and found to communicate effectively Dr. Manhattan's unique worldview.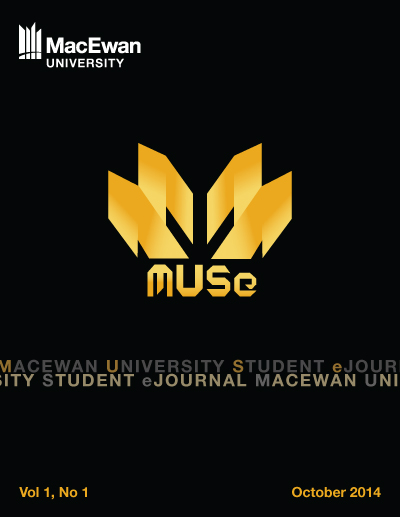 How to Cite
Zittlaw, J. (2014). Dr. Manhattan's Voice. MacEwan University Student EJournal, 1(1). https://doi.org/10.31542/j.muse.152
Section
Fine Arts and Communications
By publishing works in MUSe, authors retain copyright under a CC BY-NC license, which allows others to share these works for non-commercial purposes as long as credit is given to the work's original author(s). The MUSe Editorial Board reserves the right to make copy-editing changes to works prior to publication to ensure they conform to the publication's style and quality standards. The Editorial Board also reserves the right to archive published submissions in MacEwan University's institutional repository, RO@M.