Twerking and Cultural Appropriation: Miley Cyrus' Display of Racial Ignorance
Abstract
Miley Cyrus' recent habit of twerking has sparked debate over whether the pop star is misappropriating African American culture; some even going so far as to accuse her of racism. This paper reviews the literature that exists in the public sphere on the topic, and delves into a scholarly analysis of Cyrus' actions, statements, and the implications they have. My own post-analysis interpretation of the issue is addressed in the concluding paragraphs. Ultimately, twerking's political context, and Cyrus' lack of regard for said context, suggest that she is perpetuating harmful stereotypes about black women while her own white privilege allows her to maintain her integrity. Cyrus may not be intentionally exploiting black culture, but she is certainly communicating more than she may have bargained for.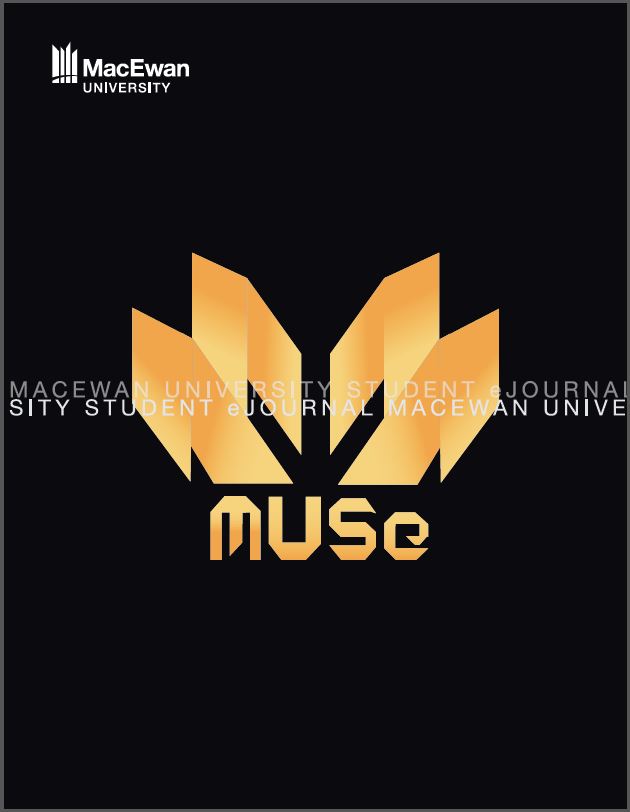 Downloads
How to Cite
Zink, S. (2016). Twerking and Cultural Appropriation: Miley Cyrus' Display of Racial Ignorance. MacEwan University Student EJournal, 3(1). https://doi.org/10.31542/j.muse.158
Section
Fine Arts and Communications
License
By publishing works in MUSe, authors and creators retain copyright under a Creative Commons Attribution NonCommercial (CC BY-NC) license, which allows others to share these works for non-commercial purposes as long as credit is given. The MUSe Editorial Board reserves the right to make copy-editing changes to works prior to publication to ensure they conform to the publication's style and quality standards. The Editorial Board also reserves the right to archive published submissions in MacEwan University's institutional repository, RO@M.