Pastel
Miranda Klein

Macewan University
Abstract
Oil pastel and pencil crayon rendering of manipulated color patterns formed by crstals.  Explores the color complexity of the patterns and the relaionships the colors create when placed next to each other.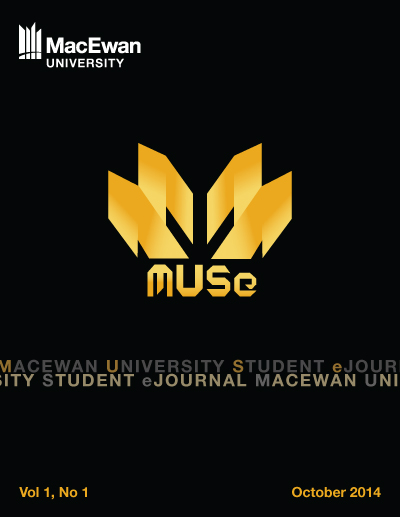 How to Cite
Klein, M. (2014). Pastel. MacEwan University Student EJournal, 1(1). https://doi.org/10.31542/j.muse.159
Section
Fine Arts and Communications
By publishing works in MUSe, authors retain copyright under a CC BY-NC license, which allows others to share these works for non-commercial purposes as long as credit is given to the work's original author(s). The MUSe Editorial Board reserves the right to make copy-editing changes to works prior to publication to ensure they conform to the publication's style and quality standards. The Editorial Board also reserves the right to archive published submissions in MacEwan University's institutional repository, RO@M.