To Cheat or Not to Cheat: That's the Marketing Research Question
Sarah Brodie

MacEwan University

Sarah Hunter

MacEwan University

Victoria McNeilly

MacEwan University

Sarah Takla

MacEwan University

Amanda Zirk

MacEwan University
Abstract
This study provides a new insight on how to approach problems universities face with cheating. Focusing on Academic Integrity at MacEwan University, our research provides an overview of the perceptions faculty and students have on this topic. We conducted 69 surveys from faculty members and 280 surveys from students. We then evaluated those findings using a statistical software (SPSS).Throughout the study we will evaluate the impact of professors, the mindset of students, and the faculties that have students who are more inclined to break the policies. Our findings are based on primary and secondary data that evaluates our hypothesis and futher describes recommendations for universities to successfully implement methods to avoid academic dishonesty.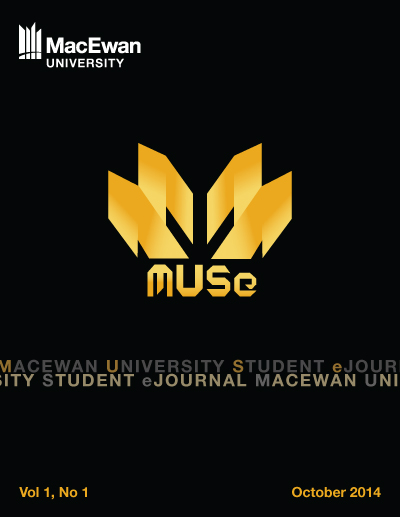 How to Cite
Brodie, S., Hunter, S., McNeilly, V., Takla, S., & Zirk, A. (2014). To Cheat or Not to Cheat: That's the Marketing Research Question. MacEwan University Student EJournal, 1(1). https://doi.org/10.31542/j.muse.182
By publishing works in MUSe, authors retain copyright under a CC BY-NC license, which allows others to share these works for non-commercial purposes as long as credit is given to the work's original author(s). The MUSe Editorial Board reserves the right to make copy-editing changes to works prior to publication to ensure they conform to the publication's style and quality standards. The Editorial Board also reserves the right to archive published submissions in MacEwan University's institutional repository, RO@M.