Bed bugs (Cimex lectularius): Biology and their Role as Pests to Humans
Dreann Nicole Fedor

Grant MacEwan University
Abstract
Bed bugs (Cimex lectularius) are blood feeding ectoparasites that have evolved as human pests due to their unique biology and reproduction. Common side effects of bed bug bites include: skin lesions, localized inflammation, itchiness and anxiety. There are numerous control methods to reduce bed bug populations such as vacuuming, steaming, laundering, exposure to extreme temperatures and chemical eradication methods. Bed bugs have become resistant to pyrethroid insecticides and DDT, supporting the cosmopolitan reemergence of bed bugs in the last couple decades.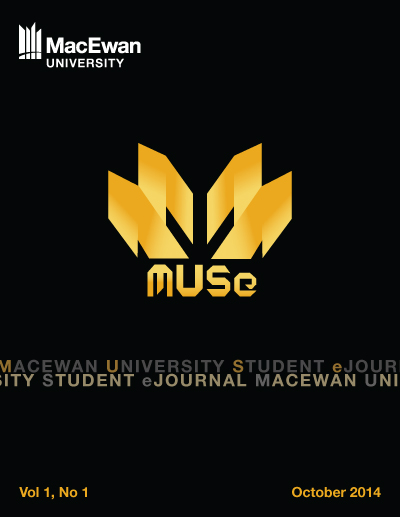 How to Cite
Fedor, D. N. (2014). Bed bugs (Cimex lectularius): Biology and their Role as Pests to Humans. MacEwan University Student EJournal, 1(1). https://doi.org/10.31542/j.muse.200
Section
Arts and Sciences - Science
By publishing works in MUSe, authors retain copyright under a CC BY-NC license, which allows others to share these works for non-commercial purposes as long as credit is given to the work's original author(s). The MUSe Editorial Board reserves the right to make copy-editing changes to works prior to publication to ensure they conform to the publication's style and quality standards. The Editorial Board also reserves the right to archive published submissions in MacEwan University's institutional repository, RO@M.