Divisions in Treaty 6 Perspectives: the dilemma of written text and oral tradition
Miriam Lily Wing

Grant Macewan University and University of Alberta
Abstract
Since the signing of Treaty 6 in 1876, there has been ongoing controversy between the First Nations and the Canadian government regarding the understanding and fulfillment of the treaty terms. Through investigating both historical texts and oral tradition, this article hopes to give insight on the modern dilemma of treaty rights in the specific case of Treaty 6. In order for the most accurate understanding of Treaty 6 to be obtained, First Nations oral tradition and perspectives must be considered as valid evidence.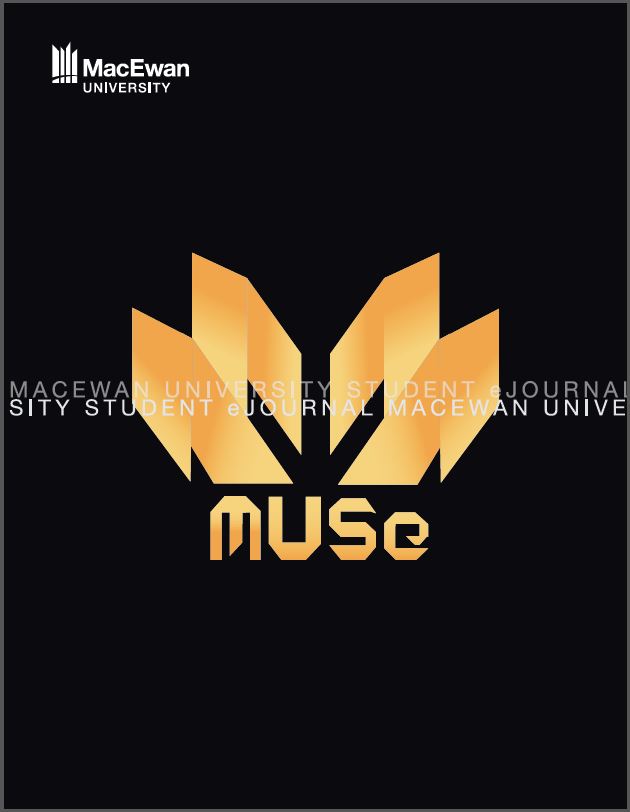 How to Cite
Wing, M. L. (2016). Divisions in Treaty 6 Perspectives: the dilemma of written text and oral tradition. MacEwan University Student EJournal, 3(1). https://doi.org/10.31542/j.muse.220
Section
Arts and Sciences - Humanities
By publishing works in MUSe, authors retain copyright over their works and may publish or archive these works elsewhere as long as an acknowledgement of initial publication in MUSe is given. Note: The scholarly community rarely condones attempts to publish the same work in multiple journals. Before submitting any work to MUSe, please ensure that MUSe is the most appropriate publishing venue for that work (now or in the future).
The MUSe Editorial Board reserves the right to make copy-editing changes to works prior to publication to ensure they conform to the publication's style and quality standards.The MUSe Editorial Board also reserves the right to archive published submissions in MacEwan University's institutional repository, Research Online at MacEwan (http://roam.macewan.ca).