Lysistrata, Agamemnon, and Sherlock Holmes: The Construction of the Subjugated Female in Classical and Contemporary Literature
Ashley Laura Danielle Reisinger

Macewan University
Abstract
The classical works, Lysistrata and Agamemnon are juxtaposed with the contemporary work of Arthur Conan Doyle's Sherlock Holmes, in order to appreciate the subjugation of women throughout literature. The reinforcement of women's subjugation through literature conveys the message that women must adhere to cultural norms or be expelled from the culture in which they refuse to adhere. The works are contextualized and examined inasmuch as they typify and create a context for women to operate.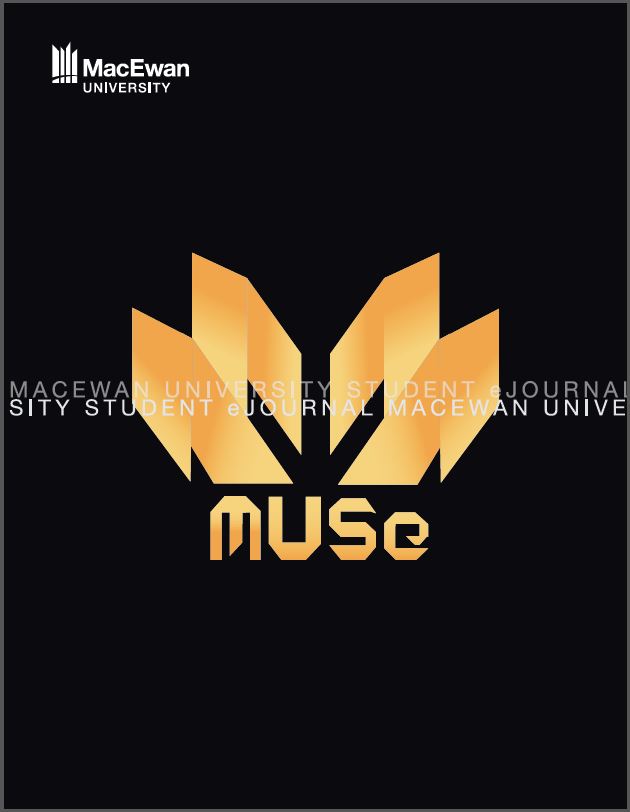 How to Cite
Reisinger, A. L. D. (2016). Lysistrata, Agamemnon, and Sherlock Holmes: The Construction of the Subjugated Female in Classical and Contemporary Literature. MacEwan University Student EJournal, 3(1). https://doi.org/10.31542/j.muse.329
Section
Arts and Sciences - Humanities
By publishing works in MUSe, authors retain copyright over their works and may publish or archive these works elsewhere as long as an acknowledgement of initial publication in MUSe is given. Note: The scholarly community rarely condones attempts to publish the same work in multiple journals. Before submitting any work to MUSe, please ensure that MUSe is the most appropriate publishing venue for that work (now or in the future).
The MUSe Editorial Board reserves the right to make copy-editing changes to works prior to publication to ensure they conform to the publication's style and quality standards.The MUSe Editorial Board also reserves the right to archive published submissions in MacEwan University's institutional repository, Research Online at MacEwan (http://roam.macewan.ca).